The Spike OG Kettle
The best brew kettle on the market—and we really stand by that statement. Made with the thickest material and U.S. welded fittings, this kettle is a solid piece of steel sold at a factory direct price. Whatever your use is, this kettle will hold up.
Note: All OG kettles come with a standard lid. If you would like to switch out a standard lid with the NEW CIP Lid, select that add-on below and this will ship instead of the standard lid.


Learn More

$325.00

$40.00
Free Shipping for orders over $150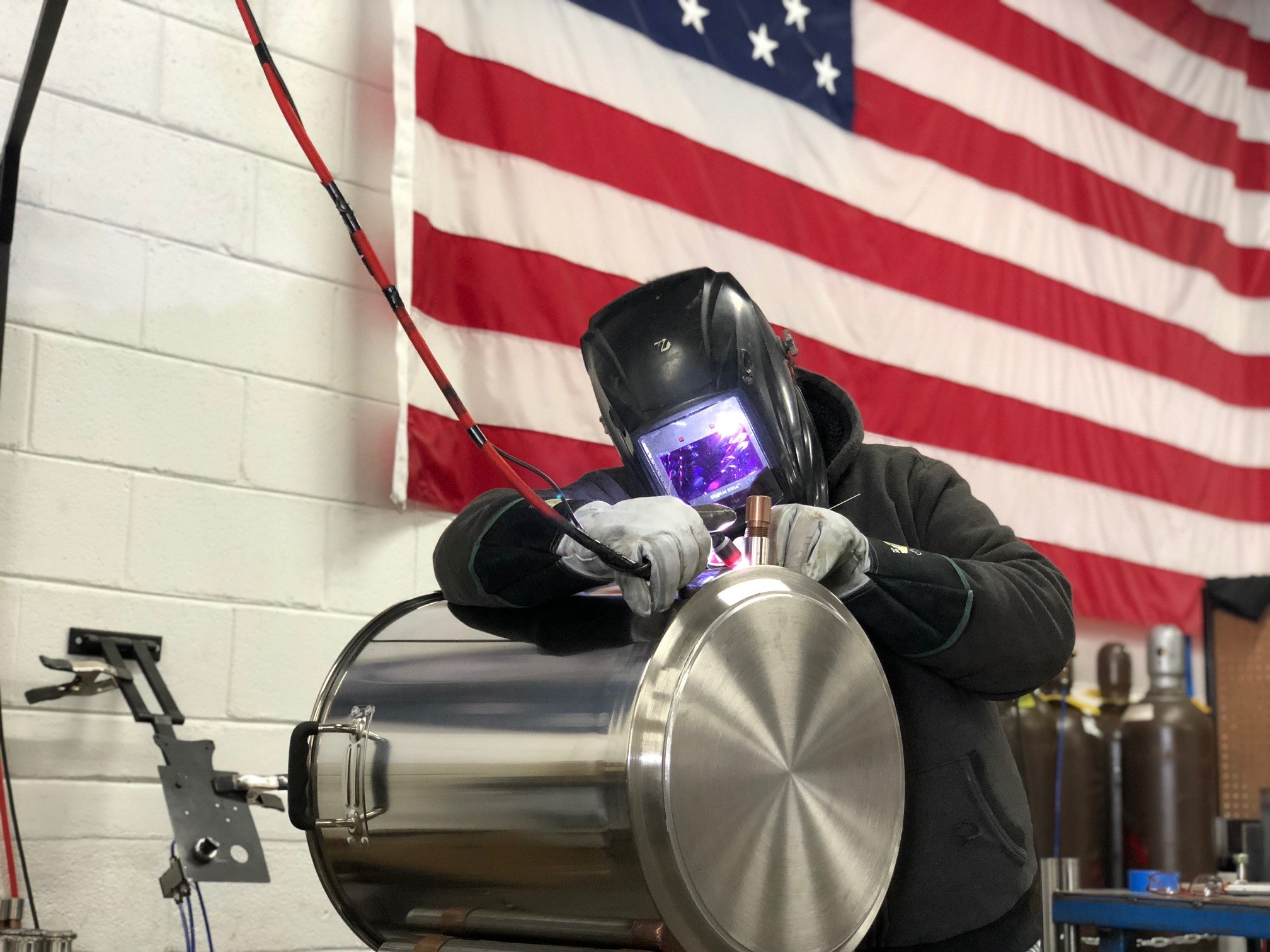 Welded Fittings
Our fittings are the strongest and most sanitary connection available. Our in-house welding team makes sure of that...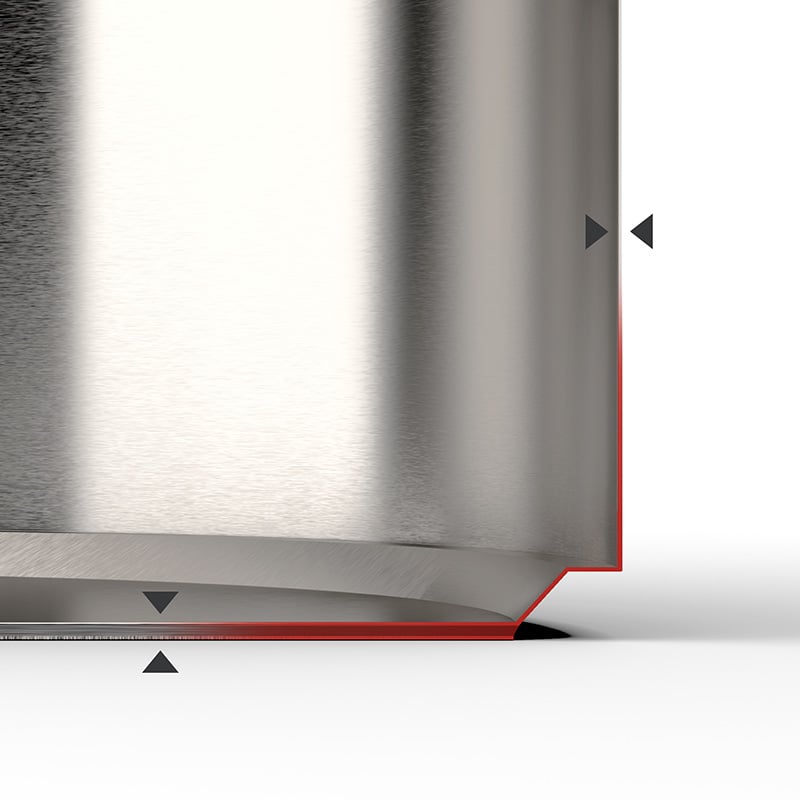 Thickest on the Market
Spike kettles are 20% thicker than any other kettle on the market. Why? If bigger is better, then so is thicker.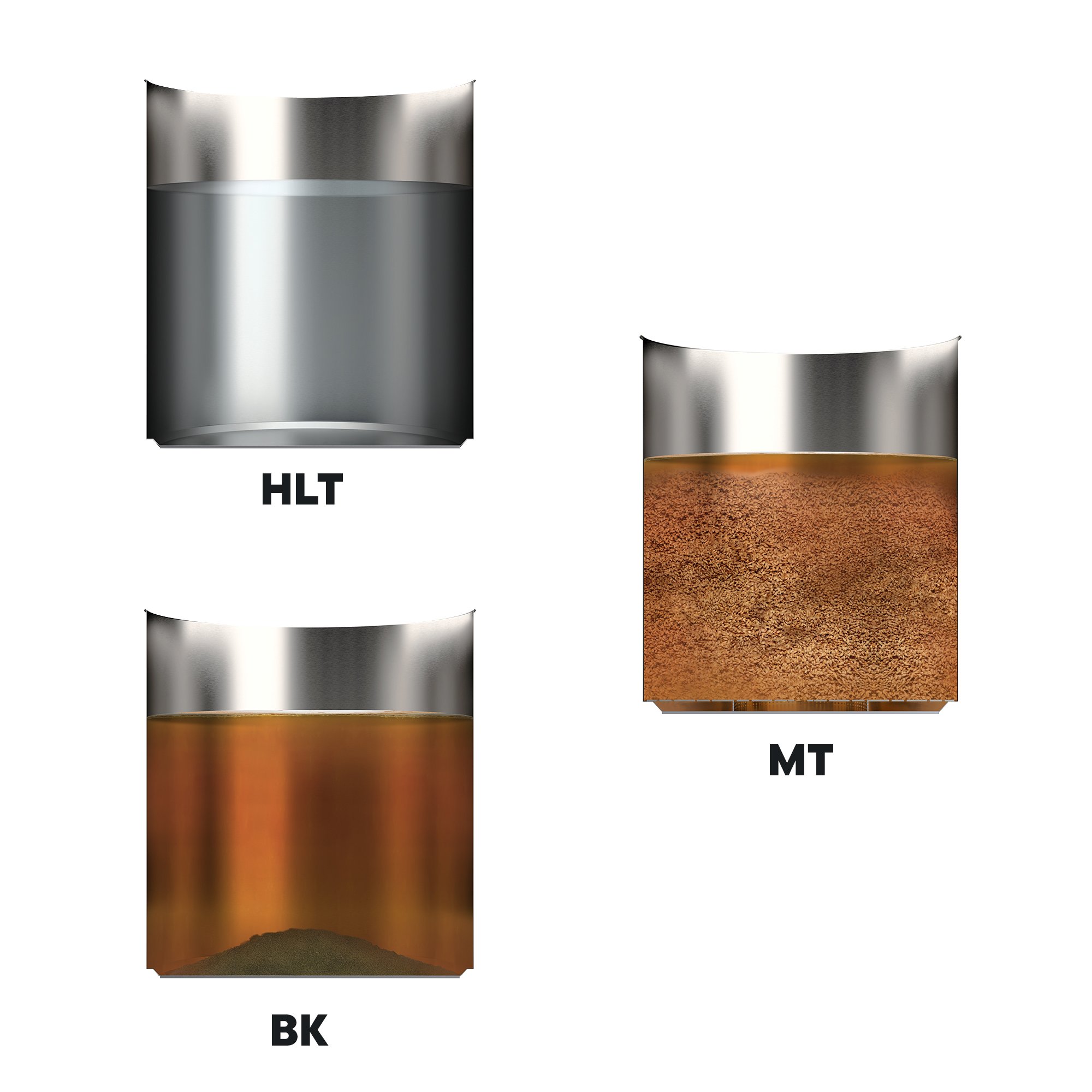 Modular Design
All Spike kettles are designed to be modular. That means you can use them as a hot liquor tank (HLT), mash tun (MT) or boil kettle (BK). As you expand your brewery, you can recommission an older kettle to a new use.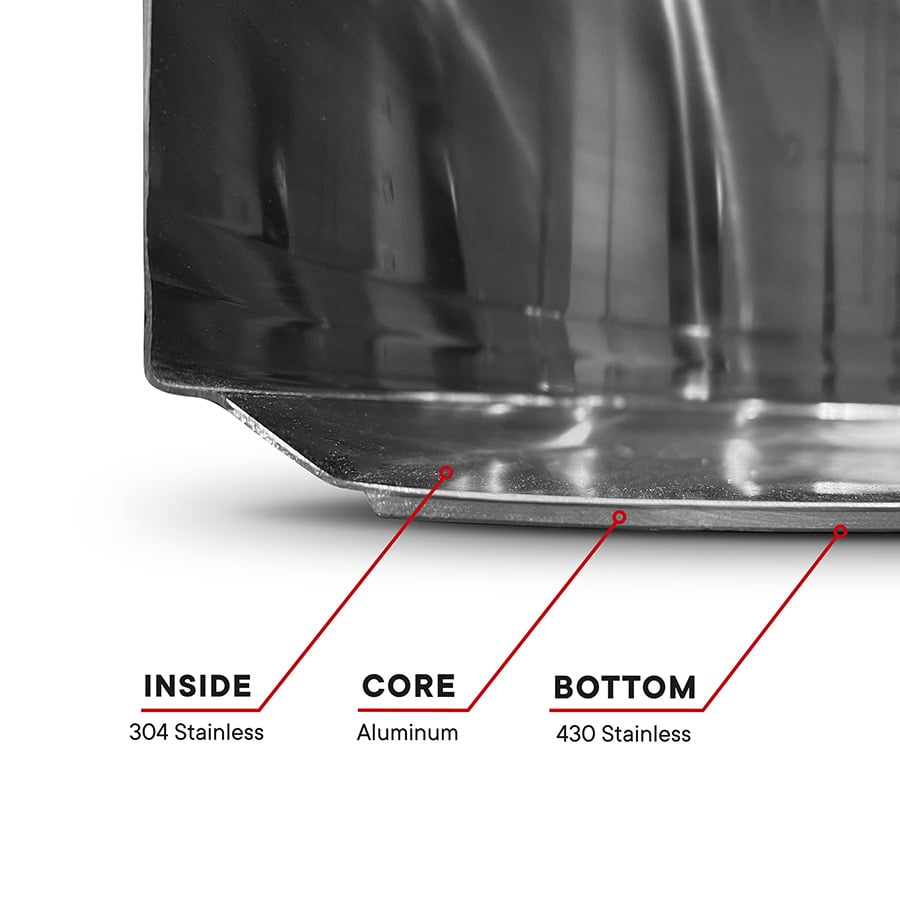 Tri-Clad Bottom
When heating a kettle with direct fire or induction, the tri-clad bottom helps evenly distribute heat along the entire bottom. It also prevents scorching, which you're more likely to experience using a single layer kettle.


Ultimate Brew Kettle Buyers Guide
Watch as Adam and Ryan, from our engineering team, walk through all the things to consider when purchasing a new kettle. They touch on everything from thickness, type of stainless steel, shape of the bottom and the differences between the flat bottom Spike OG kettle and the bottom drain Spike Tank kettle!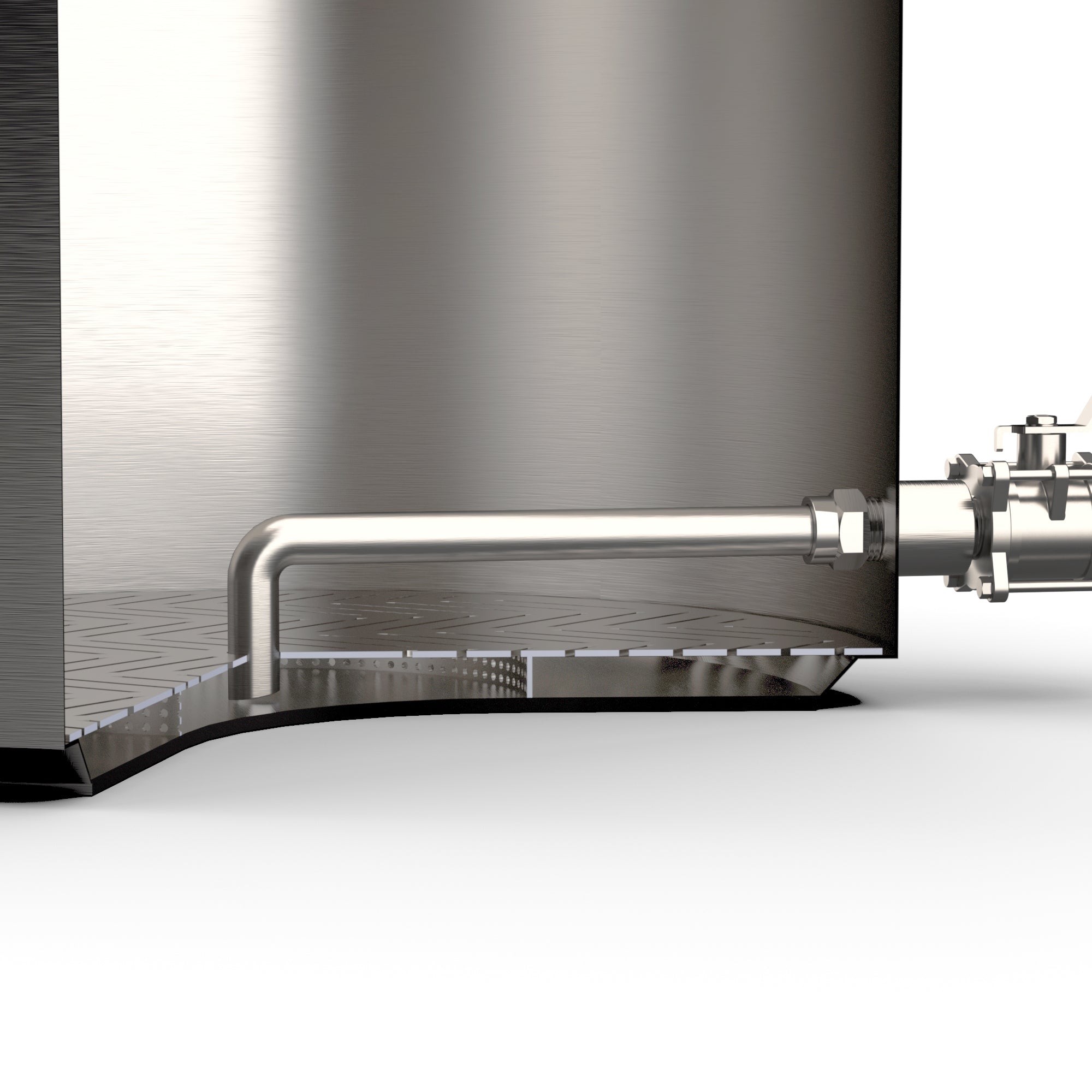 01 / 04
Stepped Bottom Design
Designed for the mash tun and boil kettle, this simple feature makes a world of difference. For the mash tun, it gives the false bottom a solid surface to seal against without the need for annoying gaskets. After boiling, we recommend performing a whirlpool by hand or with a side pickup tube (as shown) and pump. The whirlpool brings all the hops and trub material in the center of the kettle to the lower part of the step. The second pickup tube is used to drain. You'll see that this sits on the upper step and ensures that very little material gets drained into your fermenter.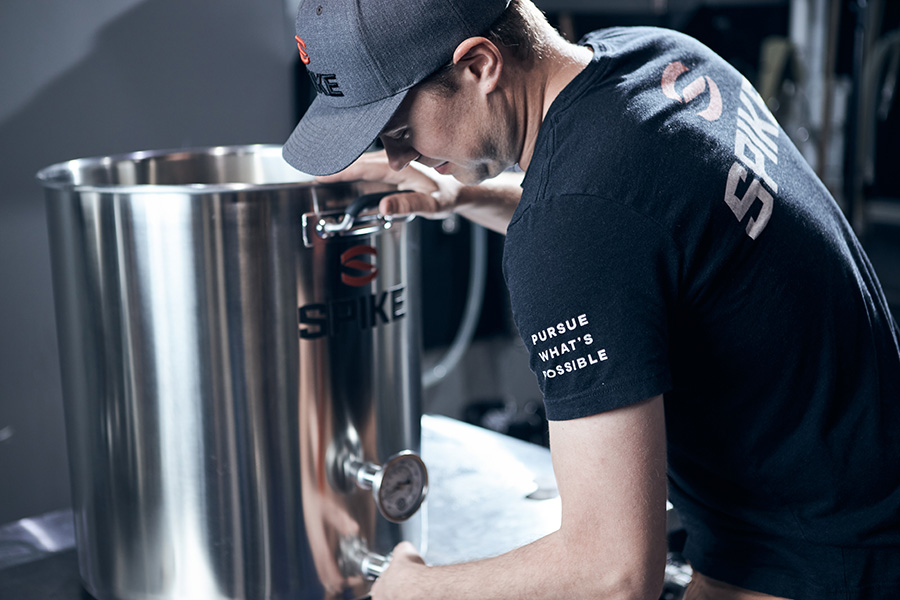 02 / 04
Polished Stainless
While polished stainless looks better, it also serves an important function. It's easier to clean! If you looked at a brushed stainless kettle under a microscope, you'd see that it's quite rough. Polished stainless cleans up quicker with less scrubbing and chemicals.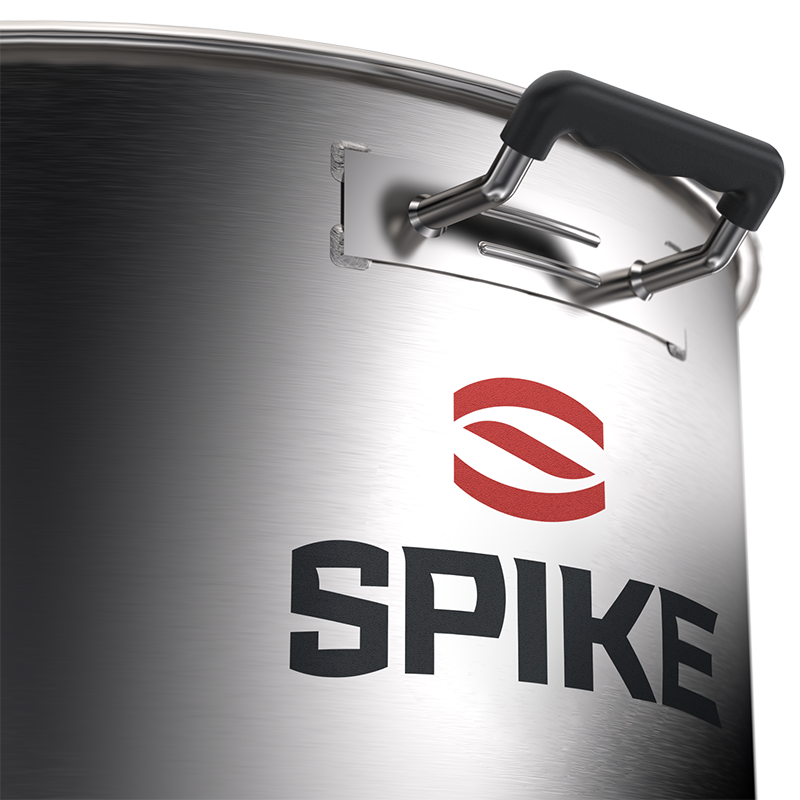 03 / 04
Welded Handles
Handles are welded on the front (as opposed to the side) so they take up less horizontal space when used with a three-kettle system like our Trio. Also, the back handle is in the perfect spot to hang your lid on.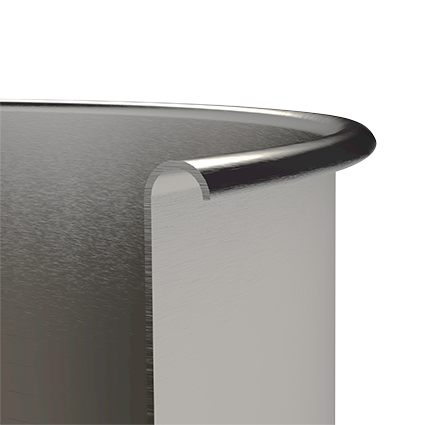 04 / 04
Rolled Lip
A partially rolled lip is far more sanitary than a close rolled lip. A partially rolled lip can't trap liquid and leftover brewing remnants, but a rolled lip design traps liquid and keeps it there until you're finished. It's also much easier to clean.