Steam Condensing Lid
( Sold Out )
From better boil off rates to eliminating the need for an expensive exhaust fan, the Spike Steam Condensing Lid is an indoor brewing must have. Condensation belongs on your glass, not your walls.


Learn More
Free Shipping for orders over $150
Overview
Built to transform steam into liquid during the boil, the Spike Steam Condensing Lid (SCL) lets you brew inside without worrying about moisture collecting on your walls and ceiling, which can cause mold issues. The SCL also easily replaces going through the trouble of installing a hood for indoor brewing.
These lids are not only designed to fit Spike kettles but will also work with most other kettle brands on the market.
Compared to boiling without a lid, our SCL has a 50% reduced boil-off rate and results in a ~6% total boil-off.
Technical Details
Third-party lab tested to show that DMS is completely undetectable (under 25 ppb) after only 30-45 minutes of boiling
Compatible with Spike Kettles and the Spike Solo
1.5" tri-clamp port for CIP ball
4" tri-clamp port for hop additions
Water usage:

15 gallons/hour for 10g, 15g & 20g lids
25 gallons/hour for 30g &. 50g lids
What's Included?
Lid
Pump
Condenser Mister
Piping
Clamps
Gaskets
Barbs & caps
Reviews
Customer Reviews
Write a Review
Ask a Question
02/04/2023
Mitchell A.

United States
Spike steam condenser lid
This thing works as promised! No steam, no DMS, no smells that the wife doesn't like, and I get hot water for cleaning up when I'm done. The price is great and quality is beautiful.
02/02/2023
Roy K.

United States
Awesome
Haven't used it yet, but it does fit my pot. I don't have a Spike Kettle yet and was a little worried that it wouldn't fit. Nice welds.
01/22/2023
John K.

United States
AverageHomeBrewExperience
I bought this device so that I could brew in my basement without causing damage to the ceilings from the steam. The device seemed to work pretty good but I saw the wort bubbling up and was afarid of my beer boiling over. So, I quickly removed the 4 inch triclamp and cover. So, I am not sure if it would have prevented the boil over or not but I wasn't taking a chance. I had minor steam in the basement but I think if I had an open window and fan, this would have been a minor problem.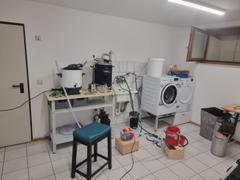 01/13/2023
Sarah K.

United States
Steam condenser lid
I bought this item for my husband for Christmas and he loves it!
01/02/2023
Richard G.

United States
Does the job
The weld for the center port is unsupported so the weight of the condensing tube will eventually break it. A support bracket to connect from the condensing tube to the side of the kettle would eliminate this stress. Other than that it works as stated.
Brew Indoors
Whether you're in your basement, garage or kitchen, it's nice to know you won't be battling the elements on Brew Day. But once inside, the new battle becomes steam. The SCL captures steam by using a misting nozzle to convert it back into liquid that can be captured.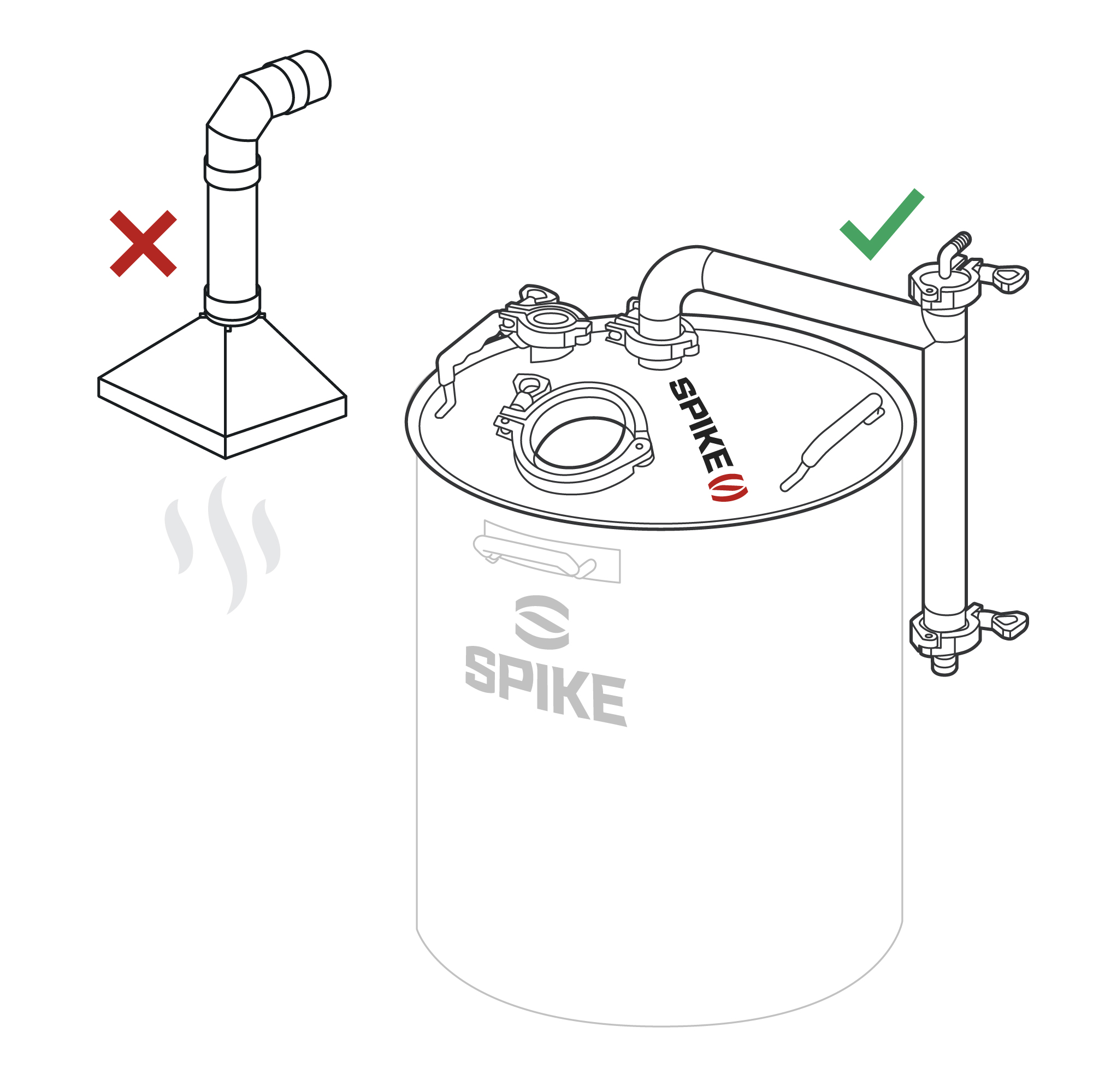 No Hood Needed
A common way to deal with steam in your indoor brewery was an exhaust hood. The SCL is less expensive, quieter and doesn't require any reconstruction of your house. Ditch the exhaust hood!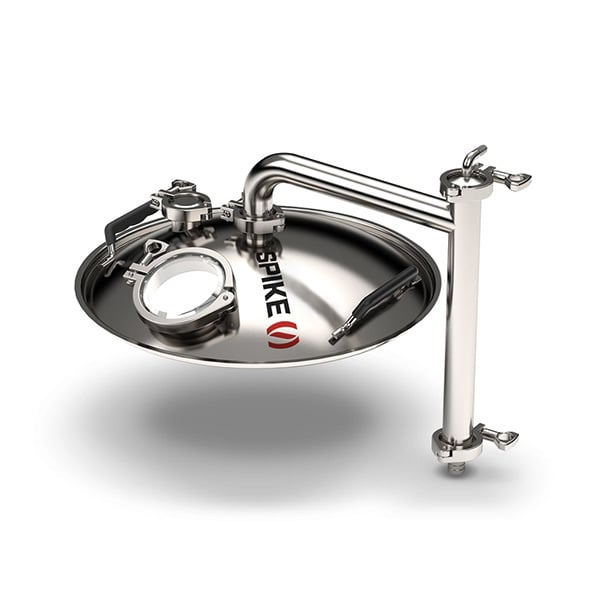 4" Tri-Clamp Port
During boiling, you're going to be adding hops. If you're an IPA drinker, you're probably adding a lot of hops. That's why we added a large 4" port to the top of the lid. The 4" tri-clamp port comes standard with our clear cap. Simply pop this cap off and add your hop additions! The clear cap also allows you to see when you have a perfect rolling boil.


How to Use Your Steam Condensing Lid
The downside for indoor brewing is steam. Well, we came up with a solution for that.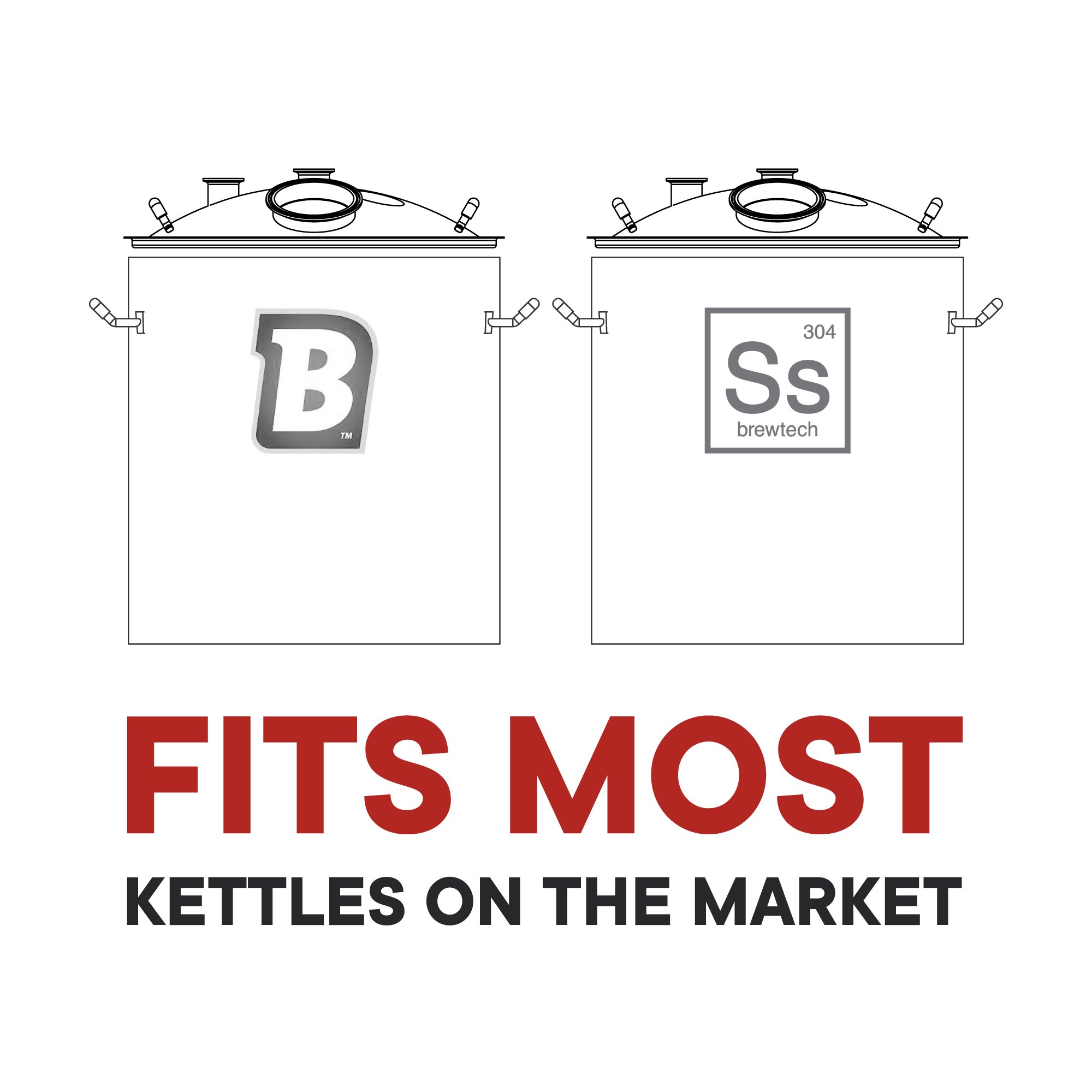 01 / 05
Compatible with Most Kettles
The SCL is not only designed to fit Spike kettles but will also work with most other kettle brands on the market.
02 / 05
Turnkey
The SCL is turnkey, ready to use right out of the box! Other options on the market are more DIY and require holes to be punched in your kettle. Do you know how hard it is to punch holes in stainless steel? We do, and it's definitely not something you'd want to do yourself.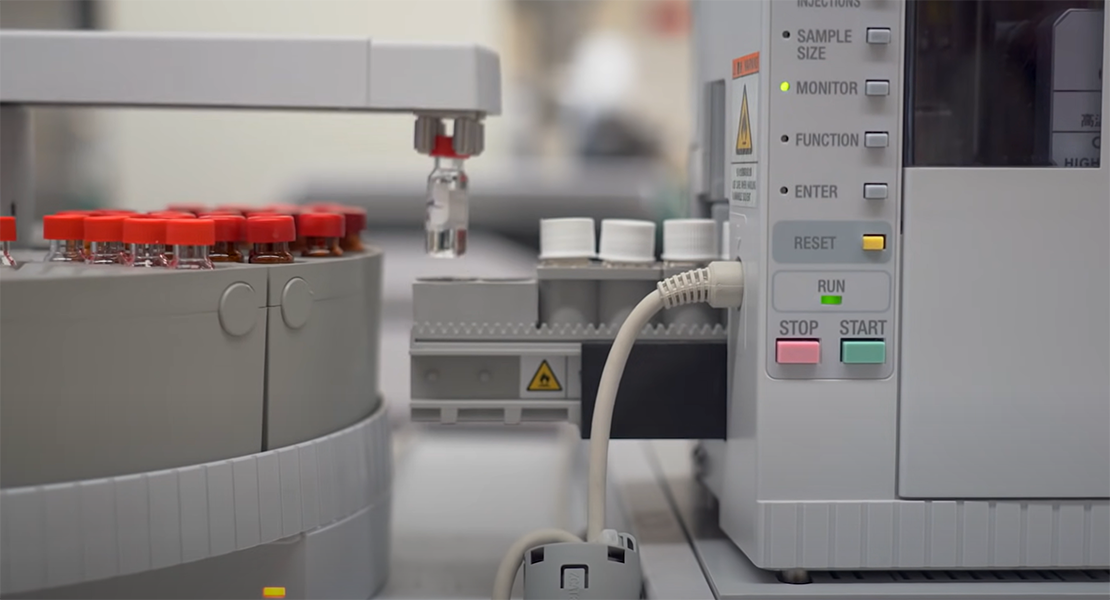 03 / 05
DMS
Dimethyl sulfide (DMS) is a sulfur compound that is typically considered an off-flavor in beer at high concentrations and is introduced into beer from the thermal decomposition (wort heating) of S-methylmethionine (SMM) produced in the embryo of barley during germination. Brewers have been told time and time again to boil with the lid off, as this allows off-flavor compounds to escape. However, the Steam Condensing Lid is different. The misting nozzle in the outlet tube cools the steam and condenses that into liquid. That condensing process creates a vacuum in the tube which effectively sucks the steam and off flavors out of your kettle. We knew there would be skeptics, so we enlisted UW-Milwaukee's renowned chemistry lab to test DMS samples with the SCL on. The data showed DMS levels were below human detectable levels (50ppb) after only 30 minutes of boiling— almost half the time most recipes call for! To read the full DMS lab report, click the button HERE.


04 / 05
Clean in Place Port Standard
Clean in Place (CIP) is a common phrase on the pro side of brewing. As you can imagine, it's not easy trying to take a massive brew kettle to a sink to scrub...and by not easy we mean impossible. Instead, pro brewers use a CIP ball and a pump to clean their kettles, and now so can you! Add our optional CIP ball to the 1.5" tri-clamp port on your SCL and connect it to your brew pump. The pump will spin the ball and power wash your kettle. The easiest way to clean yet!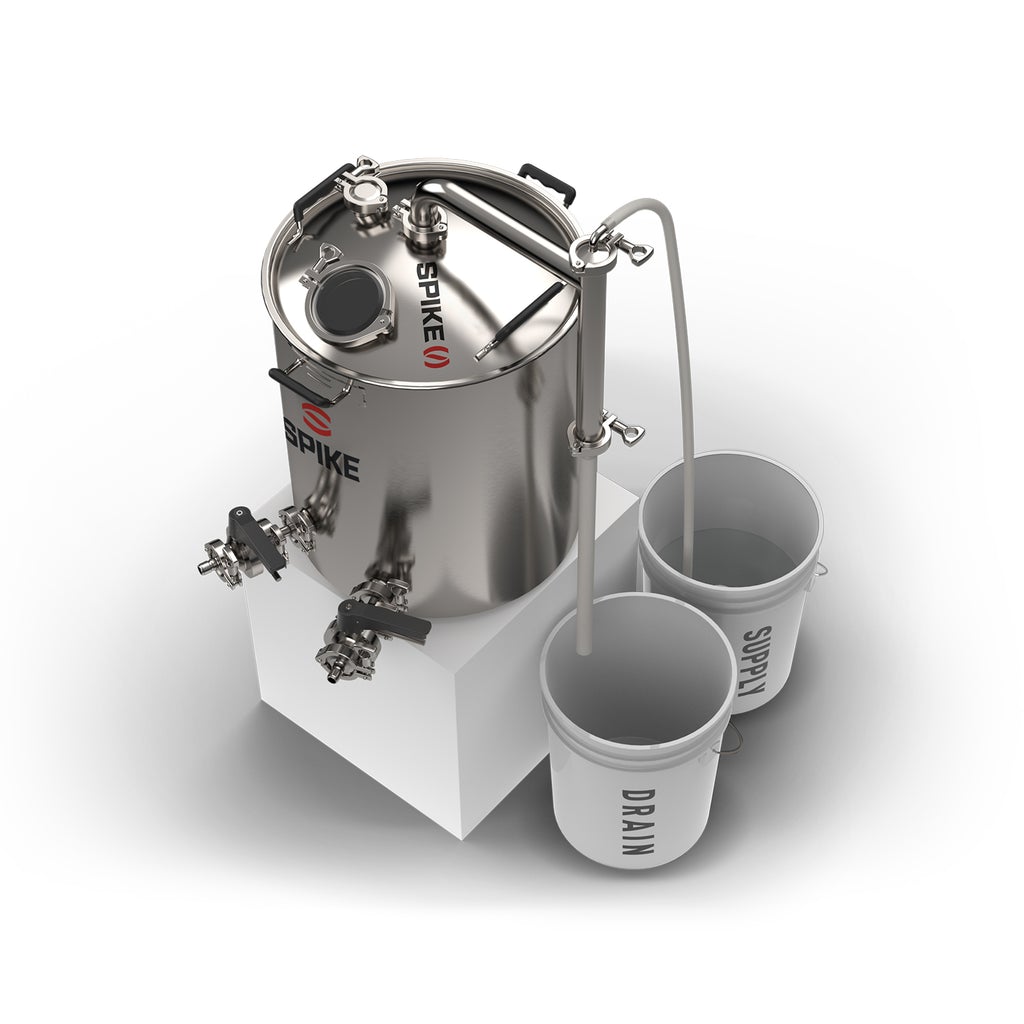 05 / 05
Low Water Usage
The SCL is designed to use a supply and drain bucket (we recommend 5-gallon plastic buckets) to feed the system with water. The supply bucket is filled with cool water at the start of your boil. As it starts to boil, turn on the pump for the SCL and the supply bucket will slowly pump into the drain bucket. Once the drain bucket is full, you can swap the buckets and now the full drain bucket becomes your supply— reduce, reuse and recycle! Continue to reuse the same water until it's about 120 degrees Fahrenheit or too hot to put your hand into. This hot water can be saved and used for cleaning after your Brew Day.