Conical Heater
Need to heat your conical during the long Winter months? Want to make a Belgian ale with notes of pears, bananas, bubblegum, anise or even rose petals? No fear, we have the solution! Each conical has its own sized heater and the wattage of each is carefully designed to match it. We also use a built-in thermostat, which stops the heater from getting too warm.


Learn More
Free Shipping for orders over $150
Overview
The conical heater attaches to our insulated conical jacket via Velcro. It rests on the bottom cone section of the conical where the coldest liquid is. This will give the most even temperature throughout your fermenter.

The built-in thermostat also stops the heater from getting too warm. This means you get a gentle warming action when your beer drops below your desired temperature, as opposed to rapid heating which can overshoot or "cook" your beer.


Different wattages for each fermenter (ranging from 80w to 400w)
Built in 95F thermostat to prevent the heater from overheating your wort
Durable silicone construction
5' long cord
Note: Our heaters were designed to keep the wort within normal fermentation temperatures. Yeast strains (like Kveik) that require higher temperatures (90F+) may require an additional heat source.
Pro Tip: If you're looking to ferment with Kveik yeast, we recommend taping the heater to the cone as it'll help aid in heat transfer and provide for high fermentation temps.
Reviews
Customer Reviews
Write a Review
Ask a Question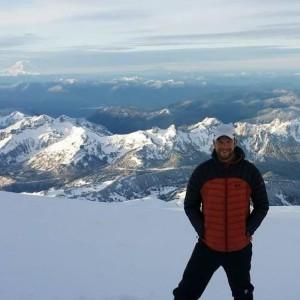 MK
02/02/2023
Mathew K.

United States
Replacement for a failed heater
Spike gets 5 stars for customer service. They replaced the heater with no questions asked and got it to me quickly. I only rated 4 stars because this item seems prone to failure and IMO has a design flaw. Hopefully they do a redesign soon and the power wire connection gets toughened up a bit. Thanks Spike!
01/13/2023
Juan D.

United States
Conical heater
Excellent product
12/27/2022
James B.

United States
New Heat Blanket
The new upgrade works great. I am a bit disappointed that the original heat blanket failed during active fermentation. The pale ale project was dry hopped at 46F but it turned out fine.
11/08/2022
Jeff

United States
Quality and accurate
This is my first time using a heat source for fermentation that was built for it instead of home-built. Much more accurate than the hair dryer in a chest freezer I used to use. Combined with my TC controller my ESB has been sitting right at 68*. Love spike products and will definitly be spending more money with them!
10/23/2022
Nate C.

United States