Gas Manifold
Designed to attach directly to the 1.5" TC port on your fermenter's lid, this manifold allows you to easily add pressure for transfering to kegs, stuck yeast dumps, purging oxygen, etc. One part, three functions...what more could you ask for?
Note: Due to high demand, please expect a 2-3 week lead time for the Gas Manifold Bundle.
Learn More
Free Shipping for orders over $100
Overview
The manifold has 3 ports for a pressure gauge, pressure relief valve and a ball lock gas post. Easy to assemble and easy to clean. One part, three functions!


Gas Manifold Only Includes
**Our gas manifold is not designed as a spunding valve/for use during pressure fermentation; don't put this on your fermenter until it has stopped producing CO2. The PRV can clog and causing the lid to dislosge resulting in injury or death. If you are looking to spund or pressure fermenter with your fermenter please use our All-In-One PRV.
Reviews
Customer Reviews
Write a Review
Ask a Question
Work fine
The last two I purchased had glycol filled gauges, the first two didn't. I like the latter much better.
04/28/2022
Eduardo B.

United States
Highest quality on market
Highest quality on market
11/03/2021
Mike G.

United States
Works perfectly
Works as expected! Haven't battle tested yet, but tested pressure hold capability on my new CF10 with this gas manifold.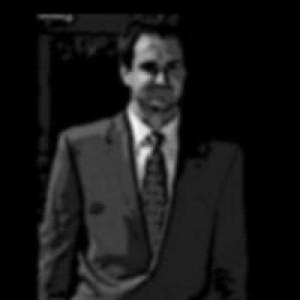 AM
09/27/2021
Austin M.

United States
Gauge is awesome, stainless manifold is great. Gas Post and PRV are mediocre at best.
The Spike gauge and manifold are wonderful! I'd suggest anyone considering it to just buy those two items separately. I probably wouldn't buy the whole bundle/kit again. Sent back gas post because it leaked badly around the rubber washer. The PRV started purging around 10 or 12 psi, not 15 psi like it claims. Spike replaced both items promptly, which I appreciate, but the replacements aren't any better so... just a bad design I guess.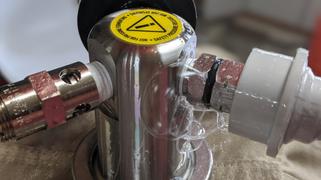 09/10/2021
Luis F.

United States
Gas post was defective
Fissure in the gas post was quickly corrected ( Spike sent a new one ) . I am glad I did a water run ( no wort ) under pressure, otherwise I could have lost a batch . My long term concern with Spike is not related at all with the quality of the products . It is with the fact the assumption appears to be that every Spike customer is already an expert in homebrewing . Very little to none how to , 101 , and some basic and mid level information for non expert users
Compare