Oxygenation Kit
An oxygenation kit specifically designed for homebrewing. Oxygenate your wort easily and conveniently with a precise amount of oxygen rather than leaving it to chance.
Note: Tank not included. Red oxygen tank can be found at most hardware/home improvement stores.
Learn More
Free Shipping for orders over $150
Overview
The Spike Oxygenation (O2) Kit was designed to provide homebrewers with a simple solution for oxygenating their wort prior to fermentation; Happy yeast = happy beer! The days of slow or failed fermentations are over, and a giant 10lb oxygen tank is no longer the only solution!
The O2 kit is designed to attach to a standard hardware store oxygen tank and will precisely oxygenate your wort to make sure fermentation goes smoothly! With that precise flow control, each oxygen bottle will oxygenate up to 200 gallons of wort; saving you time and money!
Note: O2 Kit has been tested with the Spike carb stone only. For optimal use, we recommend using the kit with our carb stone bundle.
Specs:
Oxygen flow regulator for use with standard red oxygen tank
0-600psi pressure gauge to show tank fill level
Tubing & ball-lock fitting adapter to attach to carb stone
Reviews
Customer Reviews
Write a Review
Ask a Question
07/26/2023
Ian M.

United States
I finally have control over my oxygen use!
Great product. Well made and easy to use. Controlled flow allows me to know how much is really being used. My tank savings will pay for the unit this year.
07/21/2023
Gary M.

United States
A must have product!
Overall super impressed with the design and craftsmanship with the oxygenation kit. I also appreciate the detailed instructions on how to properly oxygenate my wort to the proper saturation level based on industry experts. Keep on innovating SPIKE!
06/22/2023
Phillip B.

United States
Oxy Kit
The Oxygenation Kit is pretty rad and I really dig it. It is a perfect addition to anyone's equipment arsenal for dialing in fermentation. My only knock is the seemingly proprietary connection of the tube to the device. I use EVABarrier/DuoTight for everything in my fermentation/serving liquid and gas lines. I want to be able to mount the tank and run a line over to the fermenters but can't really do that with the barbed fitting and oversized tubing that is provided.
06/08/2023
chris c.

United States
Leaky
Worked fine once I took it apart and put thread tape between the nut and body.
03/16/2023
duane t.

United States
O2 Kit is great
This kit makes oxygenating your wort a breeze. It works great and as a plus it is very easy to clean. If you are serious about shooting for the best fermentation possible, this should be something that you consider.
Quality of Beer
Oxygen is to wort as coffee is to Monday mornings...it gets you going! So what does that have to do with beer? We teamed up with White Labs to give you the 411 on all things fermentation. When experts unite, amazing things can happen—just like when oxygen dissolves into the wort, allowing yeast to begin a healthy fermentation, leading to high quality brews.
Easy to Use
Set up your Spike O2 Kit in a minute or less! With quick connect fittings, a compact oxygen tank, built in pressure gauge and adjustable flow control, this kit has everything you need to keep your yeast happy, beer delicious and your space neat and tidy.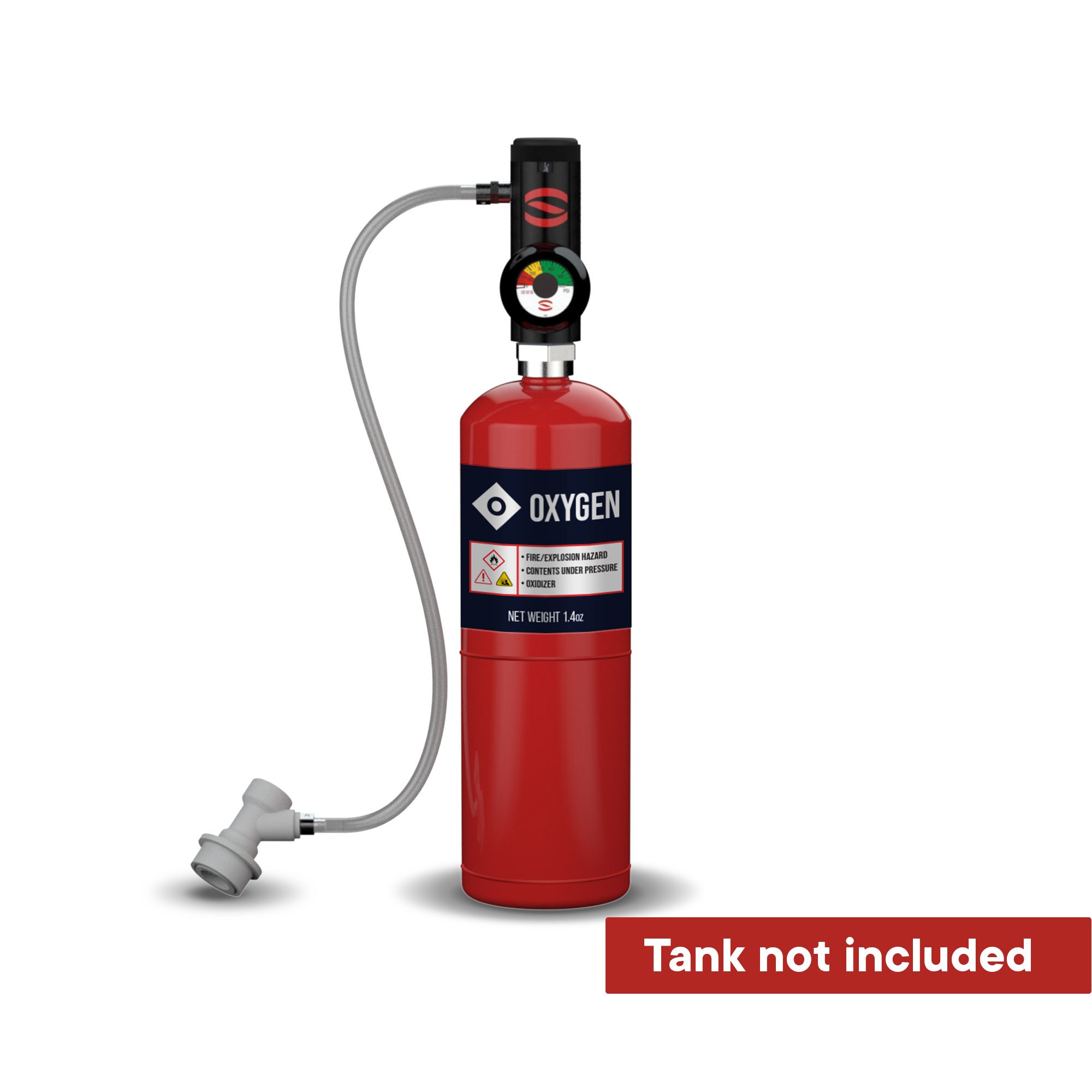 Accessible Oxygen Supply
Oxygenating your wort is crucial to yeast health—but there are many ways to do it. Methods range from a drill and paddle, the old-fashioned shake method and all the way up to using a bulky 10lb tank of oxygen. The Spike O2 Kit is designed to fit a standard red oxygen tank, which can be purchased at most local hardware stores. These tanks are inexpensive and the perfect size for out-of-sight storage.
Spike x White Labs Q&A
You asked, and we're here to answer—all of us! The Spike team flew out to sunny San Diego to sit down with the White Labs team to discus all things yeast, fermentation and oxygenation.
How to Use a Wort Oxygenation Kit
Set up your Spike O2 kit in a minute or less!
Spike vs Competition | Oxygenation Kit
Go through the pros and cons of the O2 kits on the market, and see how the Spike Oxygenation Kit stacks up against the rest.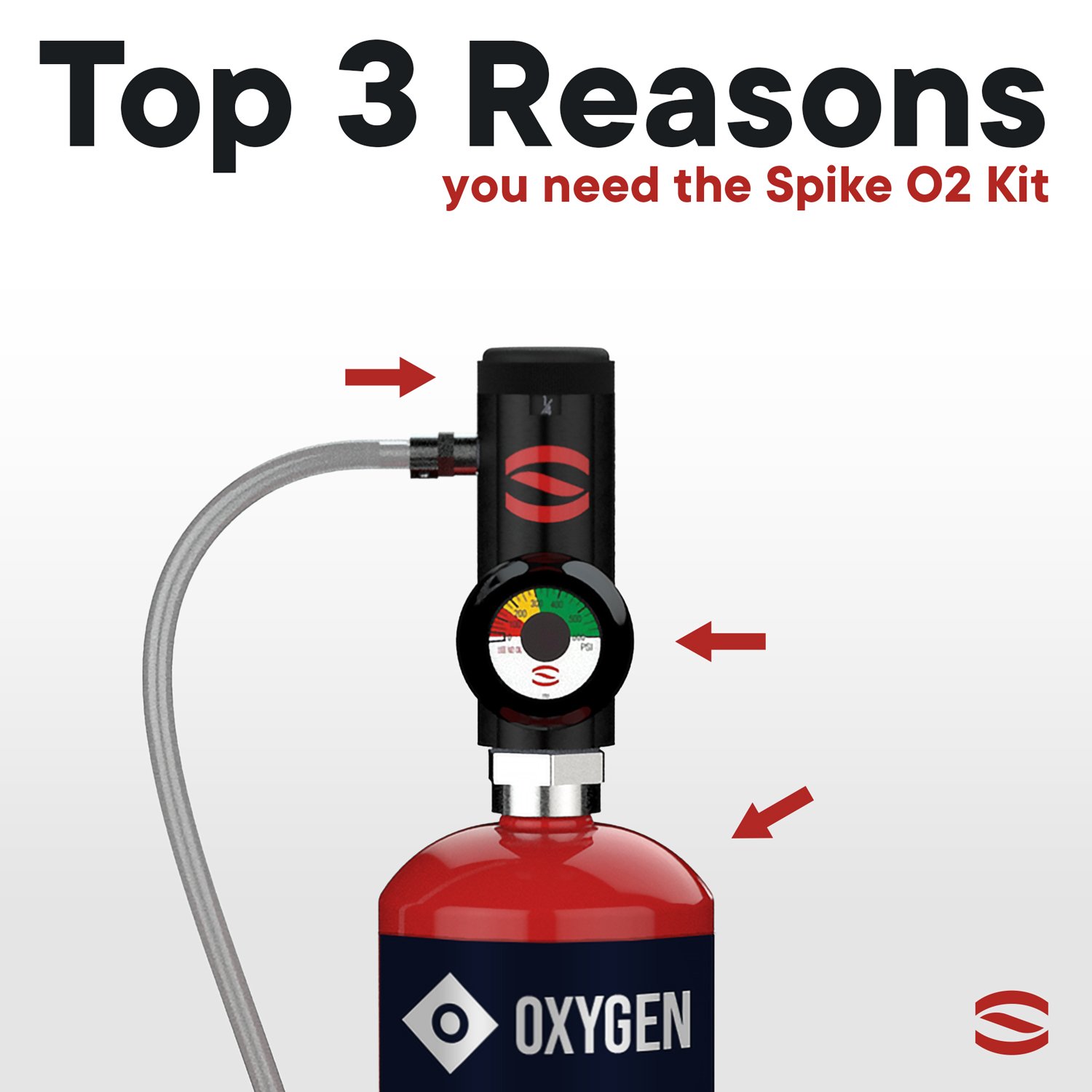 01 / 03
Pro Features 
The Spike O2 kit has adjustable flow control built right in to provide the perfect amount of oxygen for your wort and a pressure gauge which reads how much oxygen is left, so you never run out halfway through a Brew Day again. And if you do need a new bottle of oxygen, don't fear. Most local hardware stores will carry them.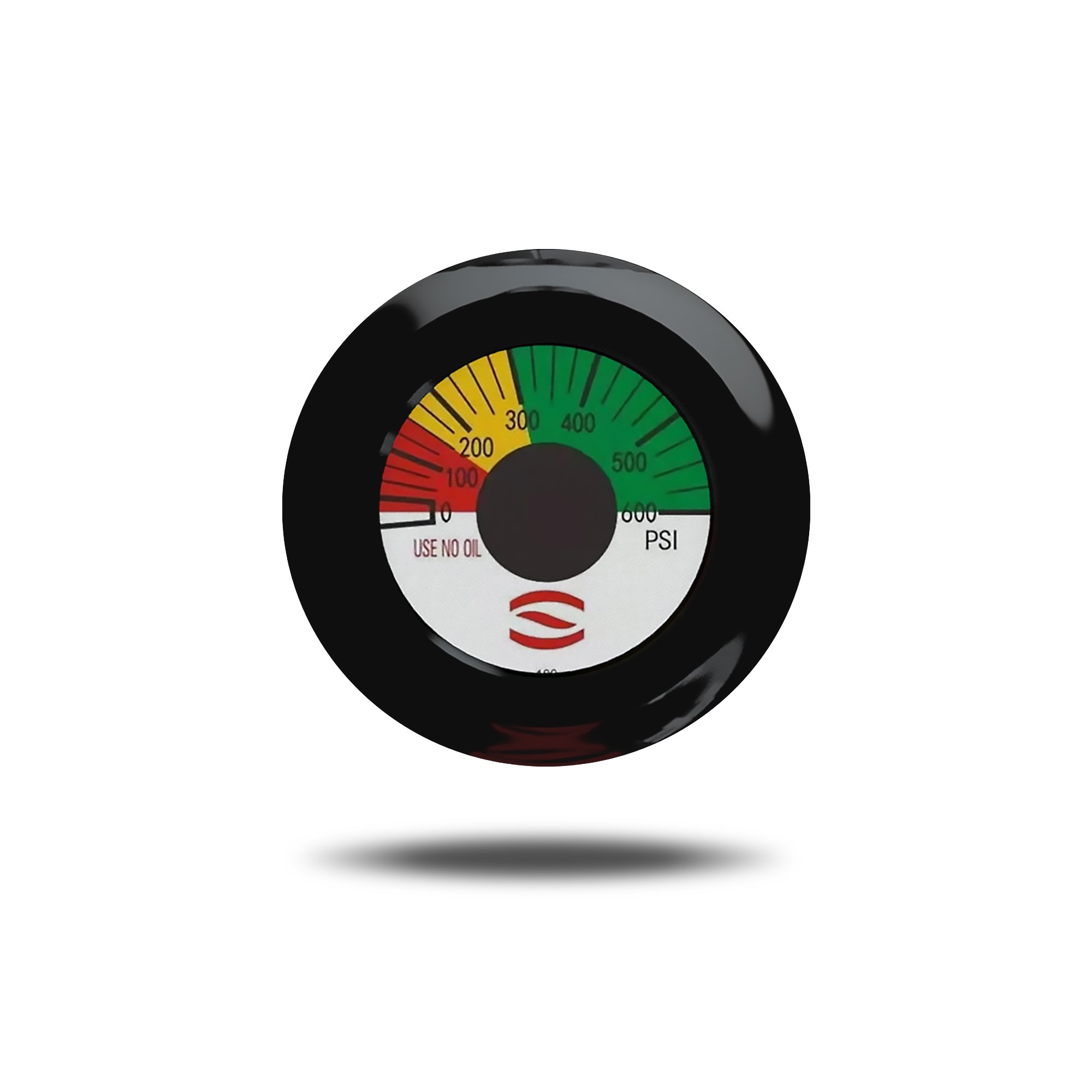 02 / 03
Saving You Time & Money 
The built-in pressure gauge indicates when the bottle is getting low, which won't be often since the small tank can oxygenate about 200 gallons of beer—saving you time and money.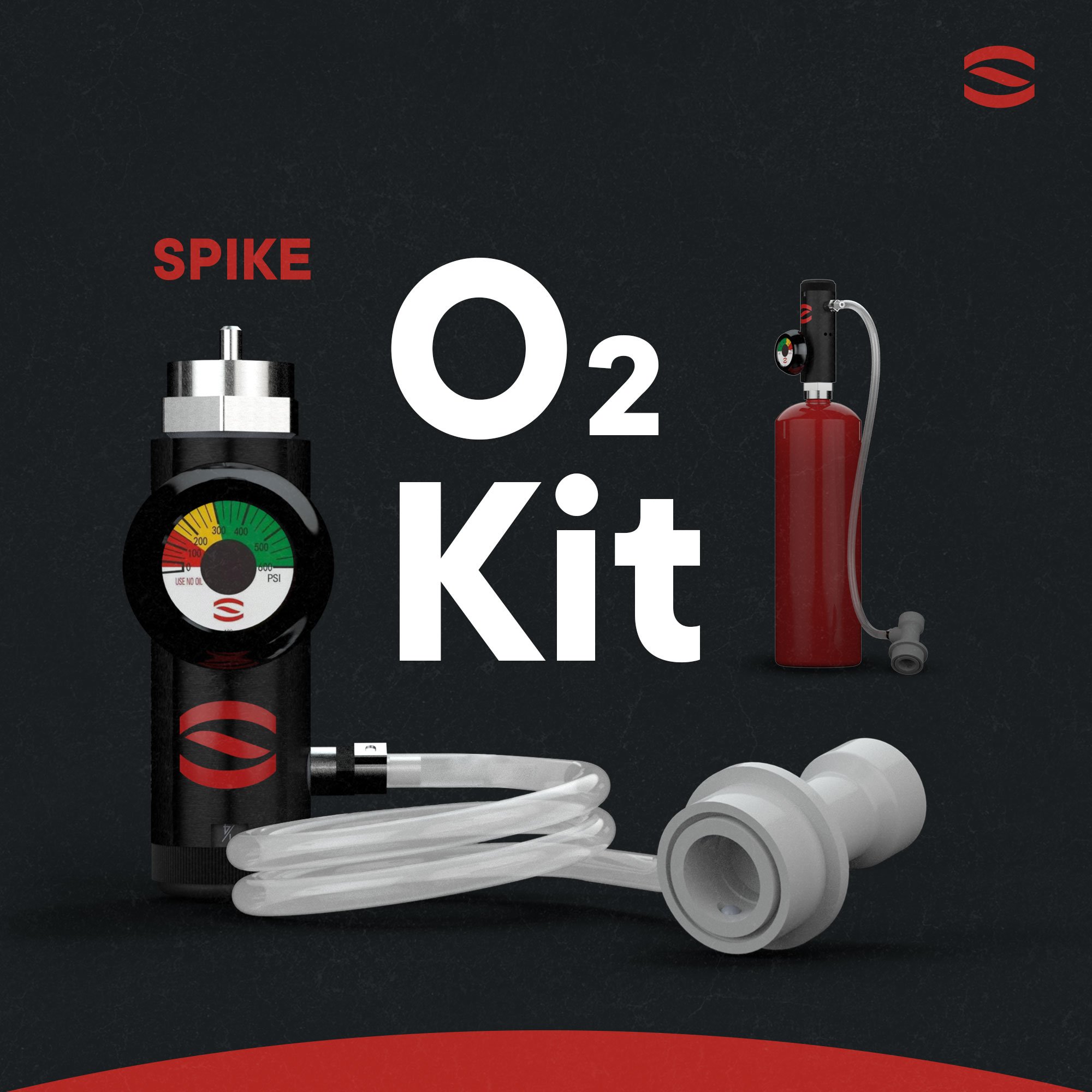 03 / 03
Long Lasting
Most oxygenation kits on the market have a regulator that is more or less an 'on' and 'off' switch. Because of the precise flow control built into our O2 Kit, our engineers were able to determine that the perfect setup is 1/4 LPM (liter/min) for 30 seconds per gallon of beer. That's about 200 gallons of beer with just one red oxygen tank!