Solo Panel
( Sold Out )
For Sale September 28
Have you always wanted to make the jump from propane to electric but didn't quite know how? We get it. Brewing can be hard. Which is why the NEW Spike Solo Panel is the easiest panel to use on the market. No autotune, large and easy-to-read LCD screen with plenty of mounting options, this new and improved electric brewing panel works just as good as it looks.
Learn More
Free Shipping for orders over $150
Overview
Whether you already brew on a Spike Solo System or are looking to make the leap from propane to electric brewing, the new Spike Solo Panel is the perfect entry point or upgrade for all things electric. With no required autotune, this panel is turnkey and ready to use right out of the box. We took what we already did well and made it that much better.
Specs:
Available in 120V or 240V options

120V Model: (2) 120V 3-prong outlet, XLR temp probe connector with 10' cable, L6-30 element power cord outlet, 6' 120V 3 prong main power cord
240V Model: (2) 1200 V 3-prong outlet, XLR temp probe connector with 10' cable, L6-30 element power cord outlet, 6' 240V 4 prong main power cord

9" W x 8.5" L x 7" T
Color 2.4" LCD screen
No autotune-ready out of the box
Easy to use interface for inputs and outputs
Aircraft toggle switches
Rotary dial to adjust target temps
Easy switch between Boil and Mash mode
Flexible mounting for horizontal (bench), vertical (wall) or optional stand.
Flexible plug ends that come out the back
Internal power switch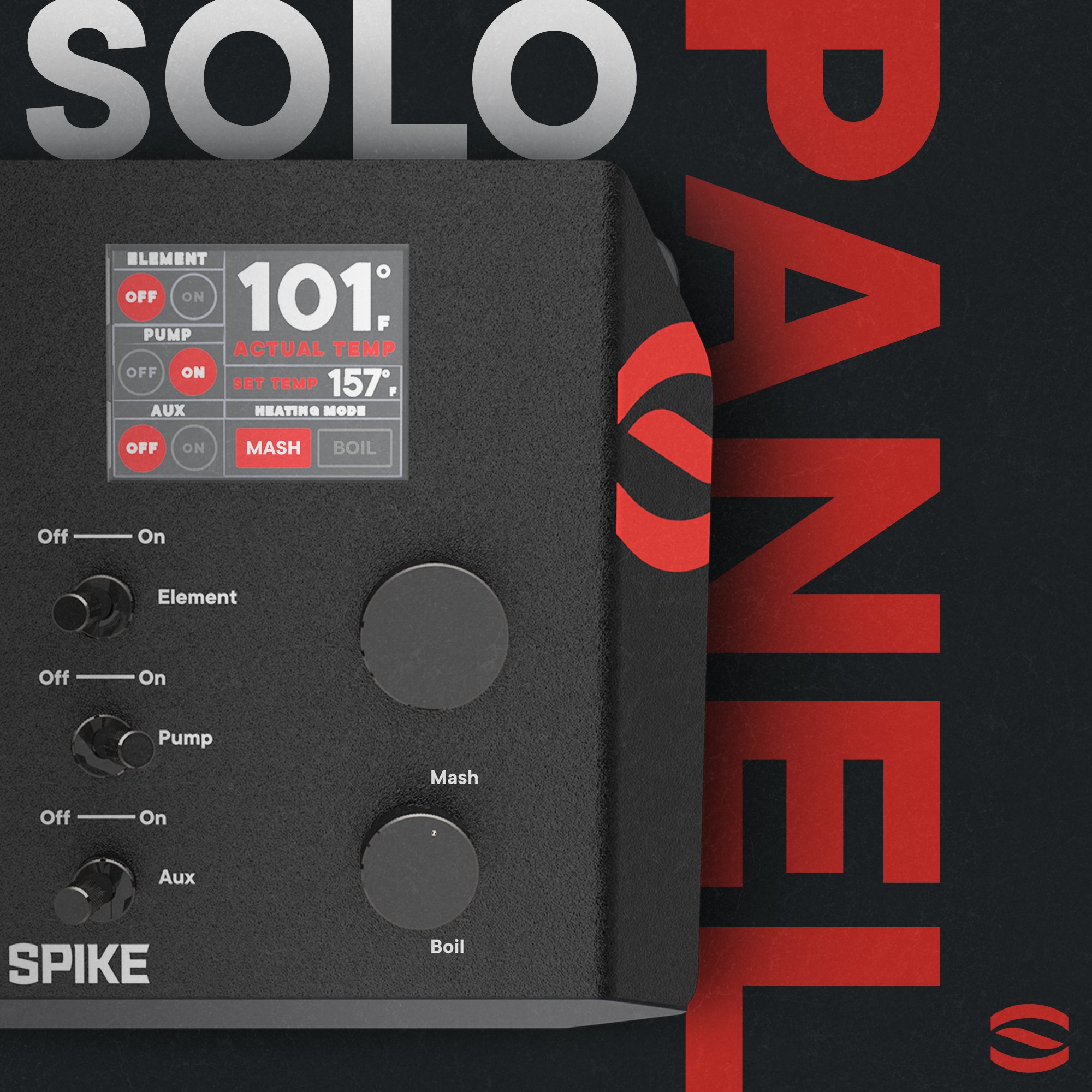 Turnkey
The perfect way to enter the world of electric brewing. No autotune necessary, it's ready to go right out of the box. Why? Because of countless hours of testing and development. The NEW Solo Panel is efficient, reliable and super easy to use.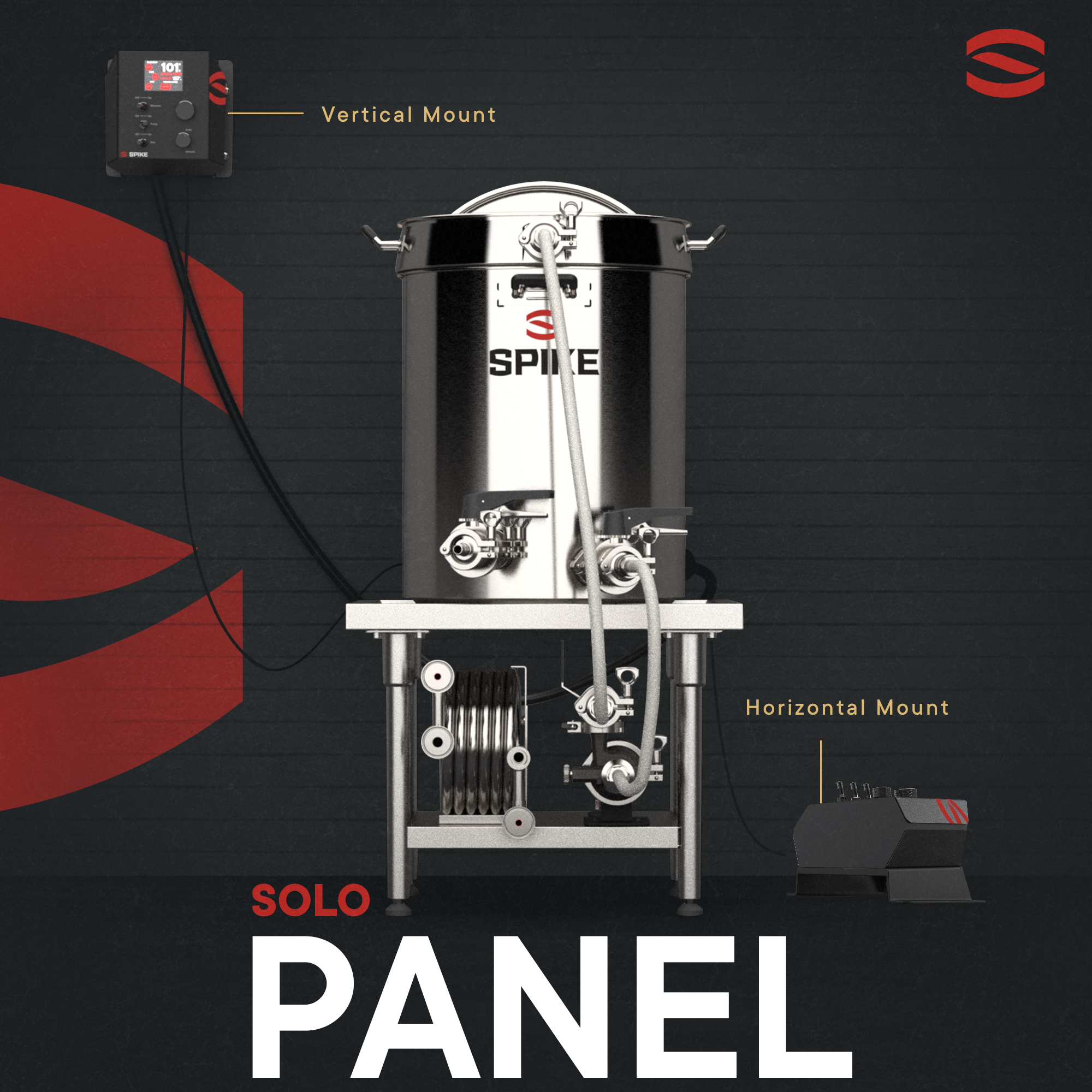 Versatile
Every brewer has a different ideal setup, and we get that. Which is why you can mount the Solo Panel on the wall (vertically), to a table or brew bench (horizontal) or use the new Solo Panel Stand to connect it to the Solo Brew Table for the ultimate look. Flexible plug ends come out of the back and can be oriented in any direction with built-in cable hooks to help manage routing.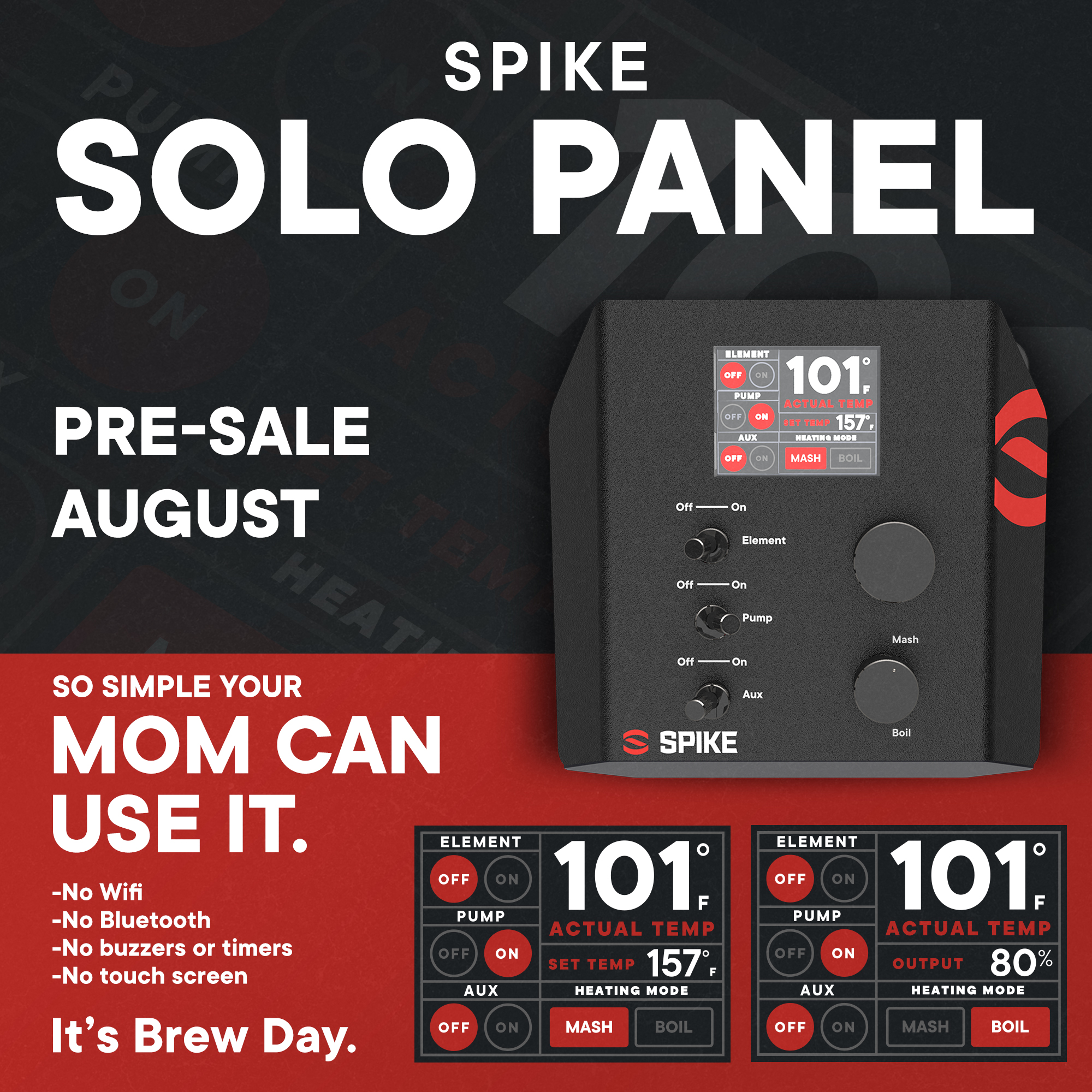 Ease of Use
The Spike Solo Panel is so easy your mom (or grandma!) could use it. We know this because we specifically designed it that way. No need to worry about faulty WiFi, bluetooth, having a touch screen go dark on you or an app crashing and ruining the Brew Day. This panel is simple to use and looks darn good. End of story.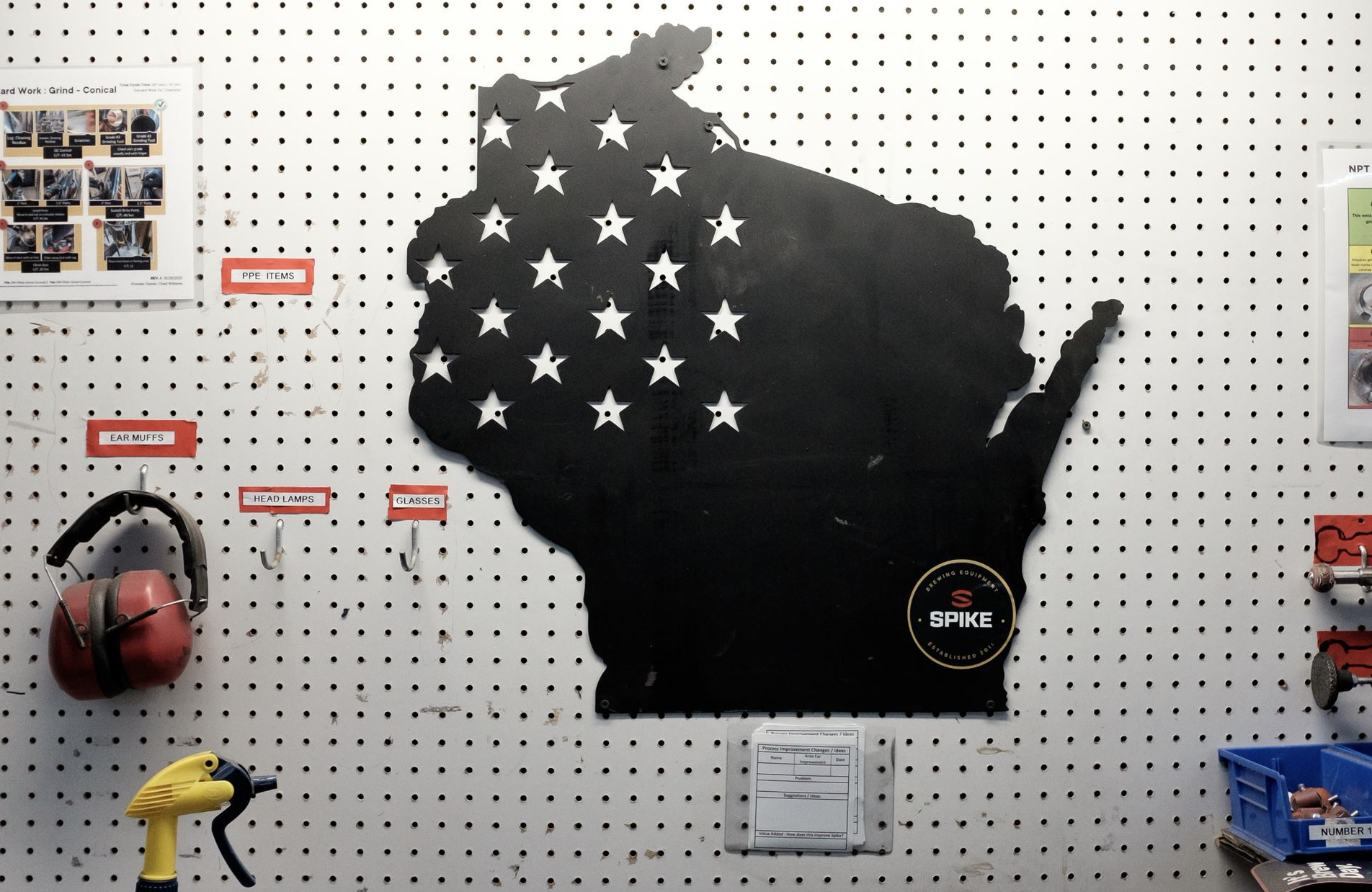 Assembled at Spike
Not only is the NEW Solo Panel assembled meticulously at Spike, but we built a room specifically for putting all the electrical elements together. We take pride in our work and like to apply the age old saying to as much of our equipment as we can—"if you want something done right, you have to do it yourself!"
Solo Brew Panel Engineering Q&A
The Spike Solo Panel is so easy to use your 90-year old grandma could complete a Brew Day. We know because we specifically designed it that way! Watch as Josh and Adam walk you through the ins, outs and all the technical aspects in-between.