Caster Kits
Fermenters and bottom drain Tanks aren't supposed to be lifted when full, so if you must move it how are you going to do it? Easy! Pick yourself up some casters to make moving your vessel (or Trio table!) a piece of cake.
Note: Caster kits are for NEW Trio Tables only.


Learn More
Free Shipping for orders over $150
Overview
The casters screw directly into the bottom of your Conical, Flex, Tank legs or brew table for easy installation.
*For conicals, we highly recommend a standard or extended bracing shelf for added stability.
Flex Specs:
3" caster wheel
Set of three stainless steel stem (with thread lock)
Locking brake + locking swivel
Non-marking wheel
Reviews
Customer Reviews
Write a Review
Ask a Question
01/18/2023
Adam A.

United States
Simple solution to a major problem
Makes moving my fermenter a breeze, empty or full. Obviously have to be careful when full, but definitely a back saver!
01/13/2023
Thomas K.

United States
Caster's for Spike Flex+
There might have been a cheaper way to rig some caster's on my Flex but I'm the kind of person who like to use OEM parts. I was not disappointed with this purchase by any means. These are not cheap casters! They are very heavy duty and I expect they'll last a lifetime. Needless to say the fit was perfect too. The wheel size in my opinion is spot on as well. Not so large the your Flex becomes too tall to fit in a fermentation chamber and not too small that it's hard to navigate the Flex when moving it around. Spike accessories never disappoint and these are not exception.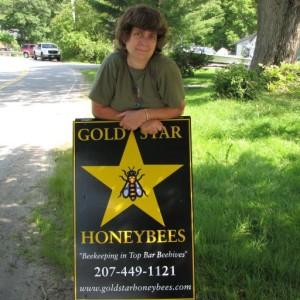 C
01/03/2023
Christy

United States
Wheelin'!
These have got to be some of the nicest caster wheels I have ever seen. They screw into the bottom of the conical legs just slicker than you'd believe. (Be sure to follow their excellent instructions exactly!) At Run Amok Mead, EVERYTHING'S on wheels in our 350 square-foot fermentation space! Thanks for the awesome wheels, Spike!
01/02/2023
Nadav B.

United States
Essential.
Must buy. Just do it. I should have bought these at the same time as buying my fermenter but nobody yelled at me to buy them back then! Glad I did. Better relate than never. They're such a luxury.
12/24/2022
David G.

United States
New Catsers
These new casters are great, makes for a sturdier fermenter.